Reading Time:
6
minutes
The final piece of the puzzle, everything you need to complete your ADF plan.
I'll open by saying there is no ONE way to do this, there is a toolbox of methods you can employ to either make the fast easier or more potent. Here's the rundown:
How long do I fast?
Although in theory an "alternate day fast" could simply be avoiding calories for a specified amount of time, every other day, In my opinion to be a legitimate ADF set-up you need to be fasting for 24-36 hours. You could realistically fast for 16, 18, 20, 22 hours, or any amount in between, every other day but I'm not willing to say that such a method boasts the same results as the ADF schedules we suggest. 
As a general rule of thumb, you receive bodybuilding and physique enhancing benefits with a 24 fast. At this point free fatty acid release reaches its peak, insulin reaches its trough and IGF-1 levels start to decline, this will be covered in greater detail in another article. With this in mind, at the 24 hour mark it is a good idea that those with an aesthetic or performance goal in mind to end the fast (more on this later). If you want to push things further, Alex from ForeverAlpha has written this piece on 72hr fasts.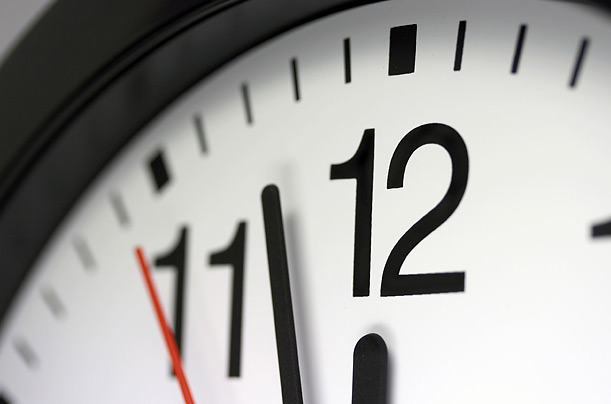 If you're seeking neuro and cellular protective benefits you could take the fast to 36 hours. You could go for 36 hours with aesthetic/performance goals in mind but I'm not convinced that you would receive much additional benefit as far as these goals are concerned – you may even just run yourself into the ground, be mindful that completely avoiding calories for 36 hours on a regular basis while training hard is an extremely stressful and draining way of life.
How do I set up a schedule?
First, decide what you want to achieve with ADF, (health enhancement or physique/performance improvement), here I will assume the latter.
So, you know that you need periods of 24 hours where you abstain from calorie consumption. Obviously we want to reach a point where this is every other day, hence the title, however jumping in at the deep end may not be the most efficient path to take.
Fasting for 24 hour periods is a stress and a shock to the body so we recommend taking baby steps and introducing it slowly.
I suggest running the fast from one evening (stop eating at 9pm on Monday) until the evening of the following evening (resume eating on the Tuesday at 9pm). Although you could realistically run the fast between any two arbitrary times that are 24 hours apart.
I would begin with one or two of these per week, this should be your baseline and you would still get good results from fasting twice per week.
From here there are two options for progression. You could continue to add fasts in a manner that meant you eventually simply fasted for ~24 hours every other day. This is a great method and really the optimal way to perform ADF.
Another legitimate set up would be the following:
Monday – 24 hour fast
Tuesday – feed
Wednesday – 24 hour fast
Thursday – feed
Friday – 24 hour fast
Saturday – feed
Sunday – 18-20 hour fast
Monday – 24 hour fast 
….
This way allows you to have a rigid structure to work around each week and makes social arrangements easier to plan – you also get to eat on both days at the weekend. The cost for this addendum is 4-6 hours lost fasting per week, a small price to pay if increased compliance and a more enjoyable life is the result.
Notice, I specify around 24 hours, its not a concrete number, some days you will prefer to fast longer, others slightly shorter (no shorter than 23 hours though, on an infrequent basis), err on the side of too long rather than too little. A good way to go would be to simply break the fast an hour before bed, assuming you've completed 24 hours, this way it wont become an all consuming time that you work around.
What can I and what can't I consume? 
The simplest answer here would be water (lots), green tea, black coffee and nothing else. Keep your calorie intake at zero and show insulin who's boss.  Arguably this method works the best in terms of reaping the results from the fast.
However, optimal theory isn't always an optimal real life application, we want to get as close to this as possible while still allowing us to go about our daily business – enhance it even. Feel free to try this once you're used to fasting, if you can manage it, i'd recommend that this becomes your regular practice – only look to make changes if things become problematic
Encouraged additions 
Magnesium: this will help you tolerate the stress a bit better, as I've mentioned, fasting is a stressful activity so its useful to try and manage it as best as possible.
Leucine, Glutamine and Electrolyte salts: a combination of 3g, 10g and 1g respectively with added lime and lemon slices in around 2L of water makes a great workout drink, Its past the scope of this article but dehydration is inherently catabolic and hydration is inherently anabolic, this amino mix will encourage cellular hydration. Glutamine also serves to protect the stomach lining from increased gastric acidity during the fast.
The Pump by Myprotein is a caffeine free preworkout amino mix that we rate for fasted training.
ZMA + sleep supplements: Fast days will cause elevated cortisol and noradrenaline levels in the body, so you'll feel very awake into the evening, as a result, getting to sleep may be a little challenging occasionally. Its worth investing in some ZMA and a quality sleep supplement to help you dose off.
A small evening meal, as I mentioned, assuming you're goals aren't life extension and disease prevention its a sensible idea to have a small meal before going to sleep, it keeps the extreme stress (that occurs between 24-36 hours) under control and keeps IGF-1 from dropping too much.
There are some very specific guidelines with this:
it must <20% of your total calorie requirement, there are some studies suggesting that all of the benefits of fasting may still be experienced with a calorie intake this low, 300-400kcal would be a safe start.
Protein dominant, with some fats: you should look to get at least 30g of protein in this meal, and some fats are acceptable, keep carbs to a bare minimum (chicken, beef, salmon or white fish are good options)
Include green vegetables: kale, broccoli,
Add a fibre supplement to lower the glycemic index and load of the meal and amplify satiety, psyllium husk is a good option.
Include a multi-vitamin, a few grams of fish oil and some vitamin D, this ensures your bases are covered to a large extent.
Eat at the 24 hour mark or shortly after, not before.
Other additions 
You can consume small amounts of semi-skimmed milk in coffee, this will have negligable effects on insulin as long as it is used sparingly (1-2 tsps in a cup every 3-4 hours), . Some fats are acceptable very sparingly, any fat consumption will interrupt the fasted state so its the sort of thing that you should keep for a last resort.
Raw vegetables are an option, things like broccoli or unpeeled cucumber – volume devoid of calories, some fibre and good mineral/vitamin content. Again, , not an excuse to nibble all day. Use sparingly.
A fat burner may be an option for those with rapid fat-loss as a goal but I'd recommend it only for those who are used to fasting and have been doing it a while.
How should I train? 
Keep the heavy training for feed days and follow the eating recommendations, you'll be in a very anabolic, rebounded state and training heavy with high volume on these days will take advantage of this.
Cardio is a great addition to fast days, try to perform it in the evening when fatty acid blood levels are at their highest (you'll burn more fat in the evening) and keep it relaxed. Incline walking on a treadmill at a pace that would allow you to hold a brief conversation. Make sure you consume plenty of water here.
You can also add some light weight training on fast days if you choose. A good set-up would be to perform some light isolation work for the muscle groups that you trained the previous day. You could also use the fast days to accumulate an amount of total weekly volume for a weak body-part.
A good way to look at a fast day is an opportunity to take care of yourself, a bit of spring cleaning. You're gastic system is getting a rest and you're body uses the fast as an opportunity to cleanse the system of toxins accumulated from bad food choices and environmental stress. So, why not use the time to foam roll, stretch, do some pre-hab, even take up yoga or meditation, you'll wake up the next day feeling much better.
Dominate life 
Try not to look at a fast day as unpleasant, focus on the experience. You'll start to realise that you actually don't need the food vices that you normally rely on and think you require to stay focussed. Look at the day as an opportunity to get stuff done, get out the house, away from food preparation areas and gluttonous house-mates and be conscious of the fact that at each passing second your making a better decision than almost everyone in the room, literally experiencing constant improvement. You'll likely feel awake, alert and, , euphoric. So, go out and dominate life.